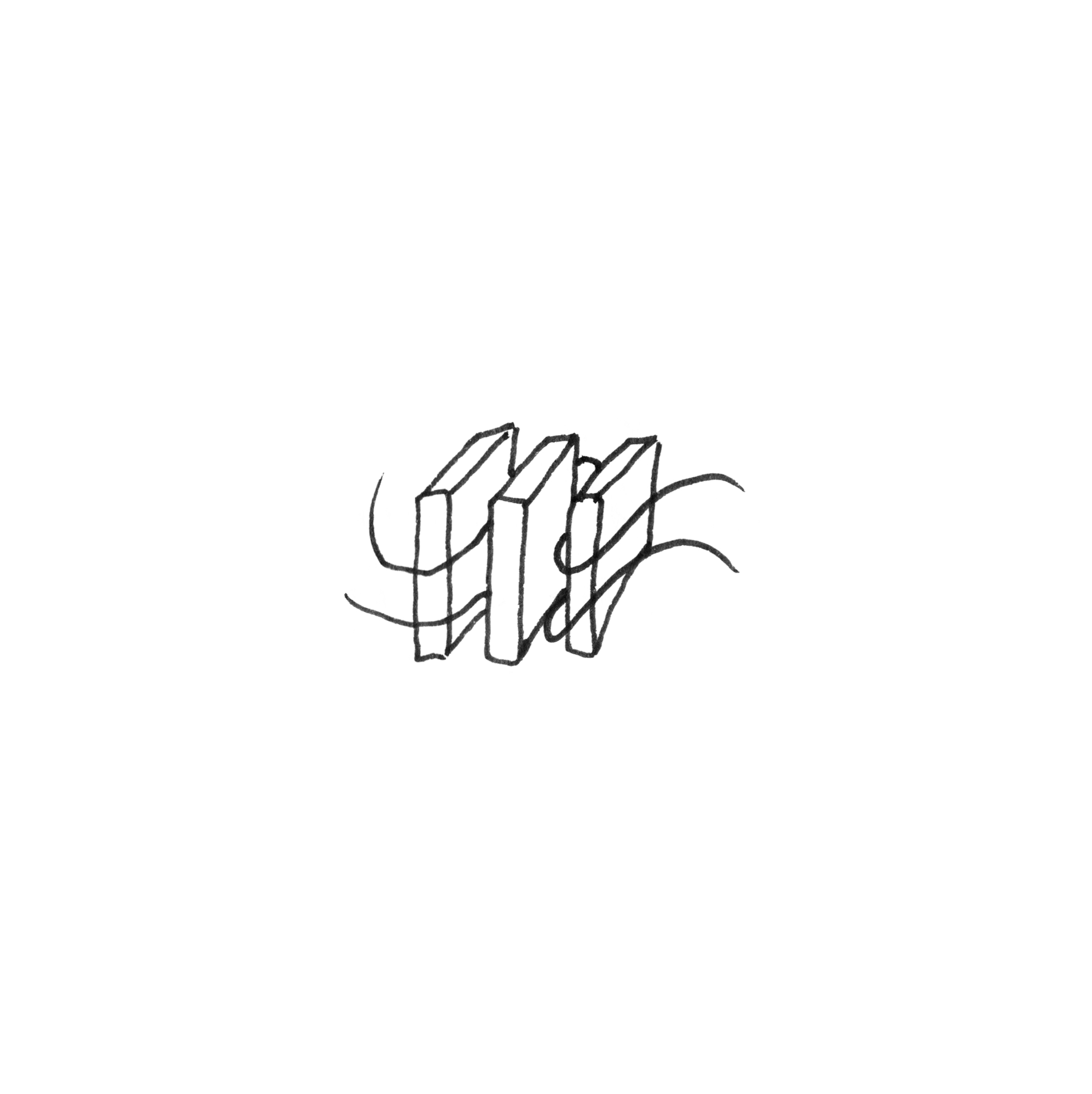 CD [KHS 017] Out December 18, 2020 Pre-order
A sparse and subtle jungle comprises the pieces that make up pietra e oggetto.
It is subtle, as such it remains in the memory. Thanks to the device of silence, which is like the air in between things, it allows time for what we have heard to imprint on our acoustic sketchpad. Like closing your eyes to preserve a memory and then moving on to the next.
We feel a certain privilege in listening to these undecidable environments; these composite and hybrid objects filled with synthetic biodiversity, on the threshold between nature and culture. We access this privilege thanks to the cutting operation, a coring practice that cuts out salient acoustic narratives, fished (and then triggered) from a potentially limitless flow; rooms of occurrences and dark pink rustles from the undergrowth.
Gaspare Caliri (translated by Laura Matilde Mannino)

pietra e oggetto comes in a 150 copies edition CD with an oversized sleeve featuring cover drawing by Luciano Maggiore, design and layout by Matteo Castro. Liner notes by Gaspare Caliri, translated by Laura Matilde Mannino. Mastered by Giuseppe Ielasi. Offset print on Fedrigoni Woodstock Betulla.
Listen / Pre-order

Luciano Maggiore is a Palermo-born, London-based musician whose work is characterised by the use of speakers and several analogue/digital devices (samplers, CD players, walkmans, tape recorders) and addresses the performativity of the musical act, the perception of it, and the obscurity that emanates from it. His main interests include mechanisms of sound diffusion, performance, repetition, endurance, non-human animal languages, dance, folklore.
With Louie Rice, he started NO-PA/PA-ON, a project that deals with performing score-based works, both acoustic and amplified. His works are published by Balloon & Needle, Boring Machines, Consumer Waste, Hideous Replica, Kohlhaas, Palustre, Senufo editions, 1000Füssler, TakuRoku, Triscele Registrazioni and Tulip records.