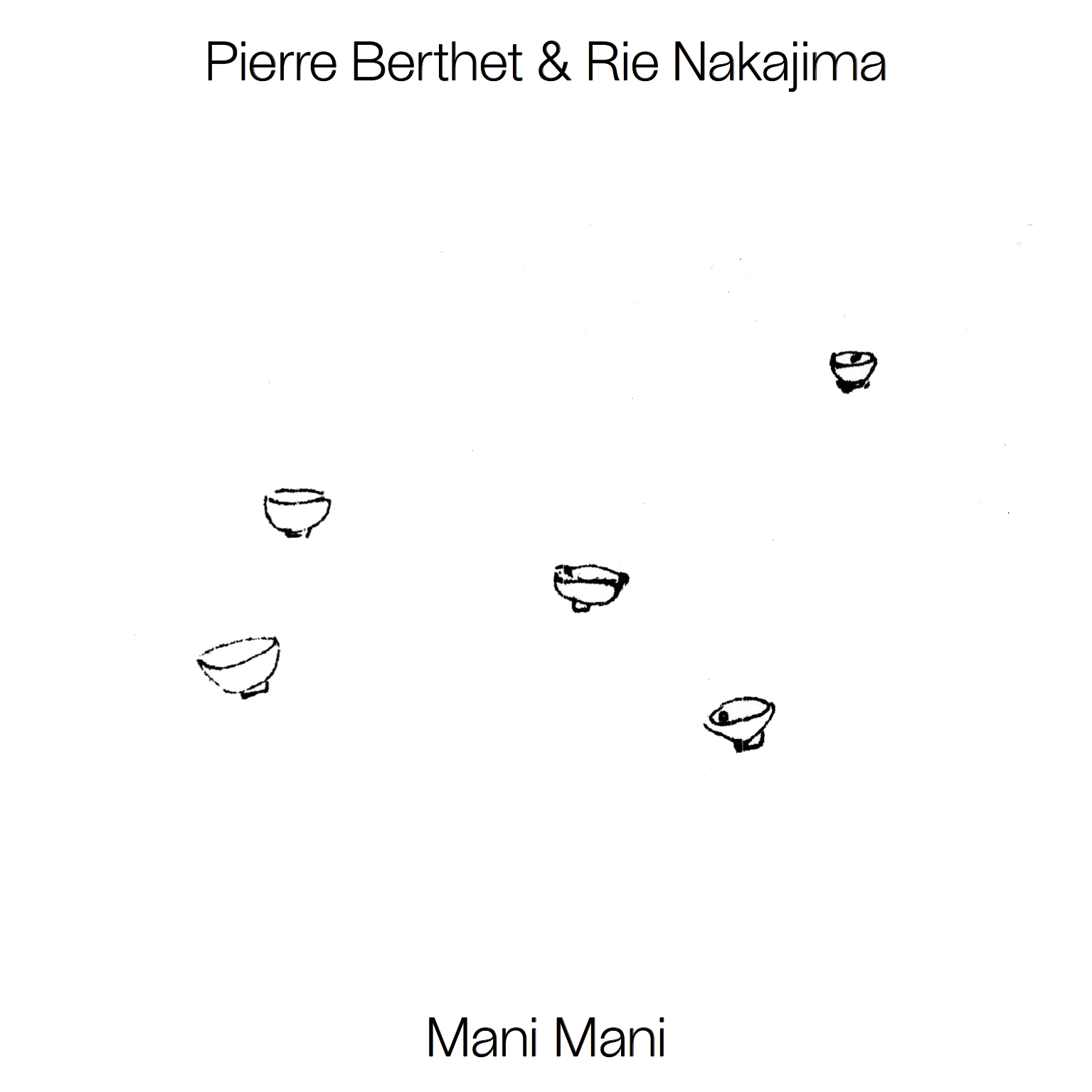 CD [KHS 020] Out October 29, 2021 Buy / Listen
Borrowing its title from a verse contained in the Man'yōshū poems, Mani Mani is the recording of the performance held by Pierre Berthet and Rie Nakajima under their collaborative project Dead Plants and Living Objects at Seanaps Festival 2020 in Leipzig.
Water dripping in resonant buckets, reverberating rocks, small bowls, self-crafted engines and mobiles: the acoustic gestures of Berthet and Nakajima set into motion an heterogeneous ensemble of sounding objects, interrogating the space and building a balance of vibrating tension for an all-absorbing 36 minutes of resonating dialogues.
Designed by Nicola Chemotti Beutel, Mani Mani comes with a superb looking accordion booklet featuring drawings by Rie and Pierre themselves, housed in a screen-printed sleeve by Frammenti Serigrafia.


Recorded by Lukas Backs and Martin Hesse at Seanaps Festival, Leipzig on October 15th, 2020.
Mastered by Giuseppe Ielasi.
Drawings by Rie Nakajima and Pierre Berthet.
Graphic design by Nicola Chemotti Beutel.
Screenprinted sleeve by Frammenti.
Edition of 200 copies.
Thanks to Maximillian Glass.